AN ALL-NEW ERA
With Artura, we started with a clean sheet. The McLaren Carbon Fibre Lightweight Architecture (MCLA) at its core is all-new. As is the High-Performance Hybrid powertrain. And so much more.
Our relentless pursuit of lightness reaches another level. Aerodynamic efficiency is more advanced than ever. Helping to shape a minimal, beautiful new design.
From the rear suspension to the advanced E-differential, every new element contributes to a uniquely intense driving experience.
Ultra-light engineering. Blistering electrified power. Sublime agility and engagement. McLaren to the core. For the next generation.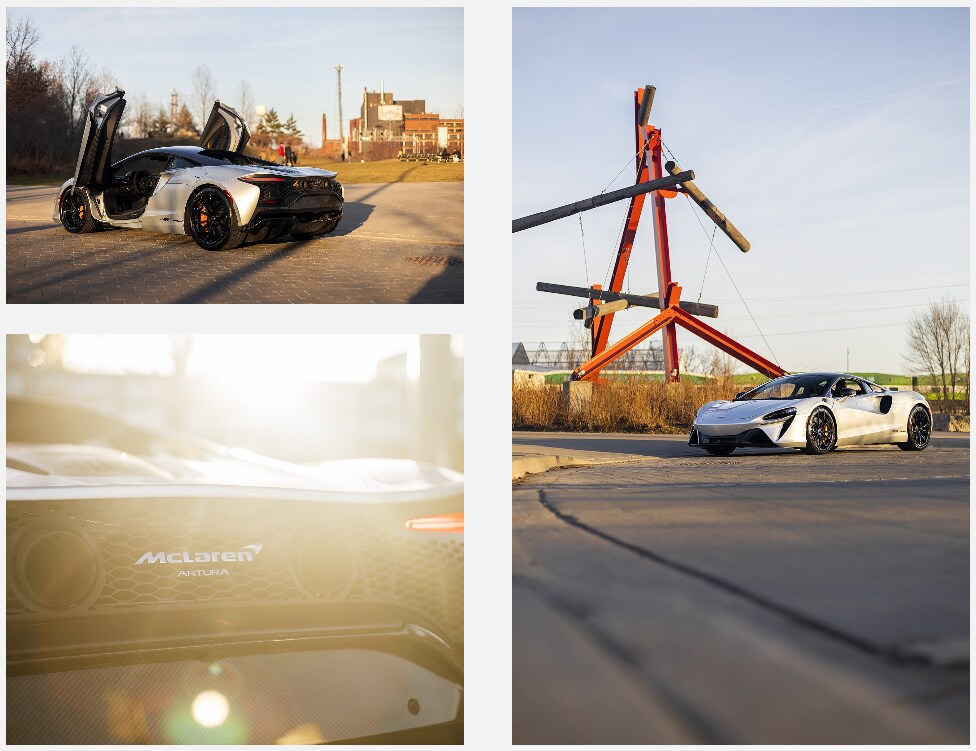 3 YEAR PREPAID MAINTENANCE
5 YEAR MANUFACTURER WARRANTY
10 YEAR CORROSION WARRANTY
THE INNOVATION
Relentless innovation is in our DNA. It shapes Artura from the ground up. To redefine the supercar, every core element has been fearlessly rethought.
This pioneering, technical innovation has enabled incredible performance. And new heights of handling precision. Balanced with exquisite attention to detail, driver focused technology and the ability to travel in electric-only urban mode.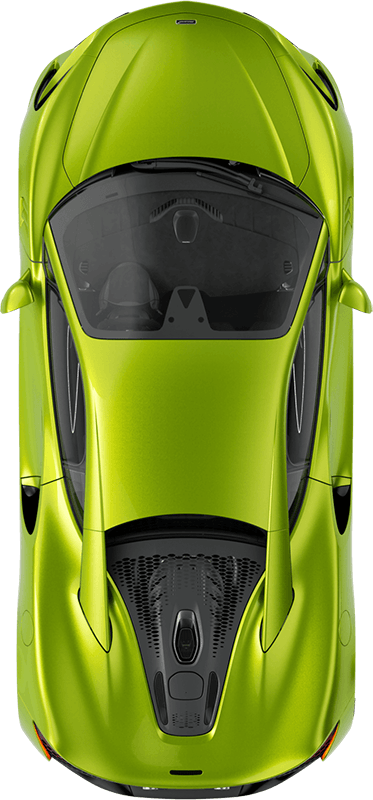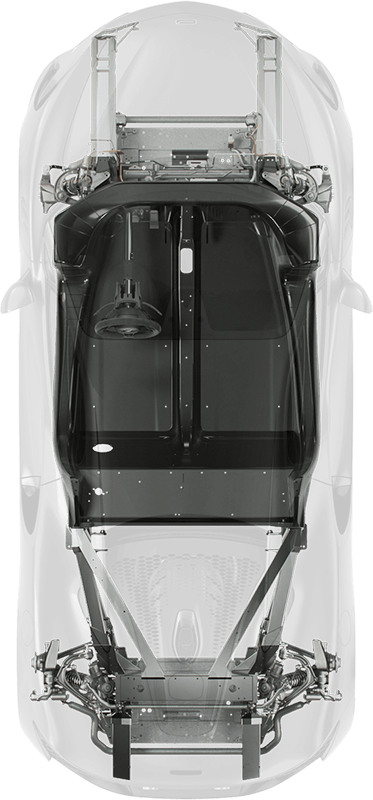 LIGHTNESS, REDEFINED
Artura is defined by ultra-light engineering. Innovative, immensely strong and weighing just 82kg, the monocoque at the heart of our McLaren Carbon Fibre Lightweight Architecture (MCLA) is the car's pioneering new platform. Built with incredible precision, it uses four new kinds of carbon fibre, a new resin system and new core material to deliver market-leading strength and stiffness.
CAR WEIGHT
DIN 1498kg | 3303lb
DRY 1395kg | 3075lb
THE FULL FORCE OF McLAREN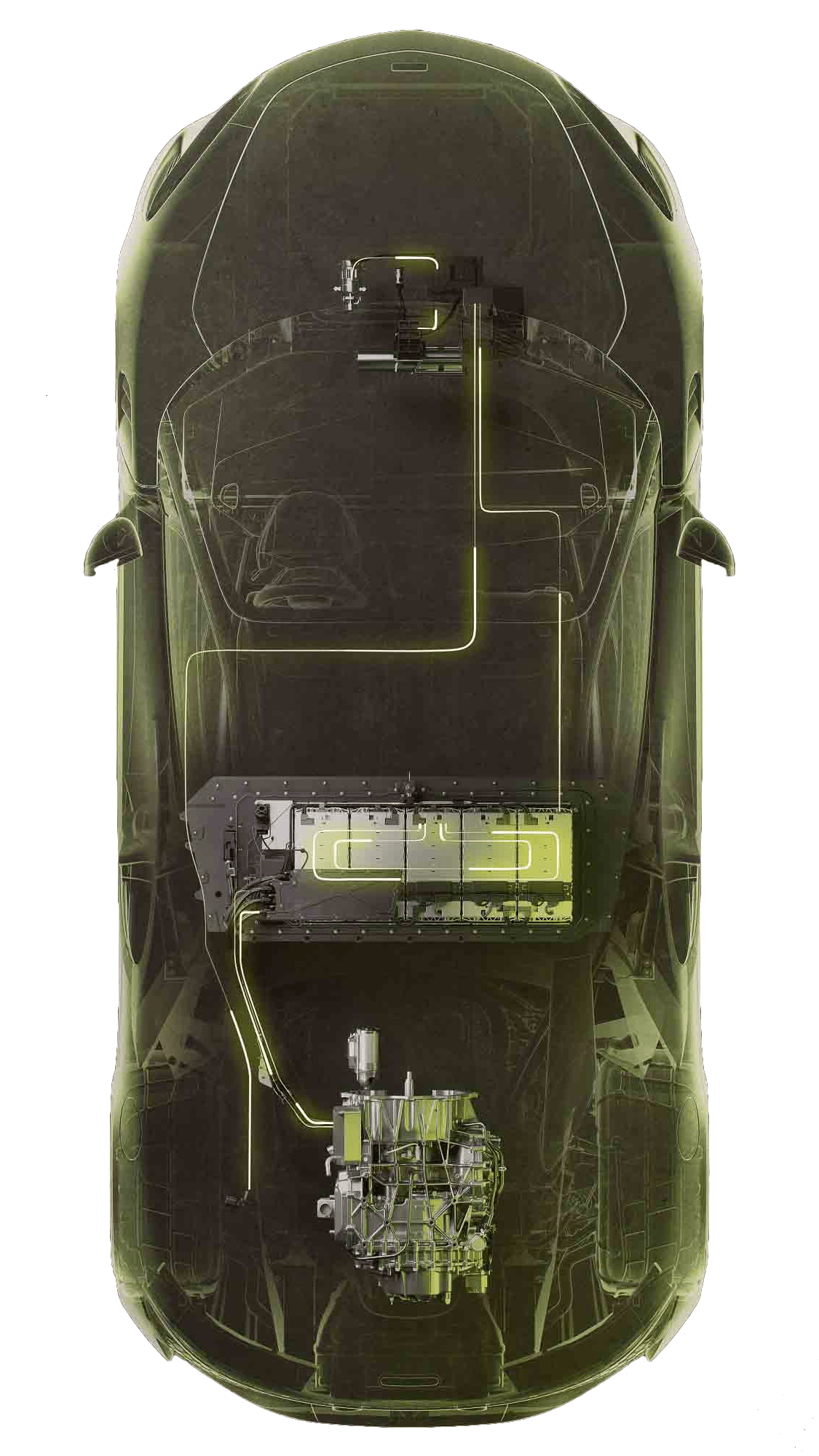 ELECTRIFYING PERFORMANCE
An all-new twin turbocharged V6 petrol engine generates 585PS. Throttle response is twice as sharp. And class-leading. Plus, with the 95PS E-Motor, you enjoy massive instant torque for stunning acceleration. Totalling 680PS of seamless performance.
LOW WEIGHT. HIGH POWER
95PS from a unit that weighs just 15kg. Artura's energy-dense Lithium-ion battery is housed low in a carbon fibre safety cell for optimum weight distribution and protection. 80% charge takes just 2.5 hours, with dynamic charging ability on the move.
UNDER CONTROL
Lighter and smaller than a mechanical version, our first electronic differential precisely balances torque across the rear axle. Enabling greater control when drifting and more traction out of corners. So you can get more from Artura at the extremes.
ADVANCED AGILITY
An all-new rear suspension system unlocks sublime handling and split-second agility. Stability is exceptional. The new geometry concept offers double the stiffness of the first-gen design. Adding the equivalent of hundreds of kilos of downforce.

THE IMAGINATION
Low and lean. Minimal and powerful. A brand new interpretation of our design language.
Yet from managing airflow and heat, to achieving an ultra-low centre of gravity, and even enabling the perfect driving position - every curve exists for a reason.
The seamless, sculpted feel is made possible by cutting edge carbon fibre expertise and advanced techniques such as Superforming. Beautiful functionality, that functions beautifully.
TOTAL ENGAGEMENT
The next-generation supercar offers next-level driver engagement. The innovative cockpit design brings powertrain and handling control switches within fingertip reach. Keeping your hands on the wheel, and eyes on the road. Electro-hydraulic steering provides optimum feedback.
The E-Motor's instant torque enables throttle response that's twice as fast as our pure petrol cars - seamlessly transitioning to the V6 engine to deliver a torrent of power from standstill. Infotainment and connectivity deepen your engagement too - including new HD touchscreens, Apple CarPlay® and Android Auto™ capability.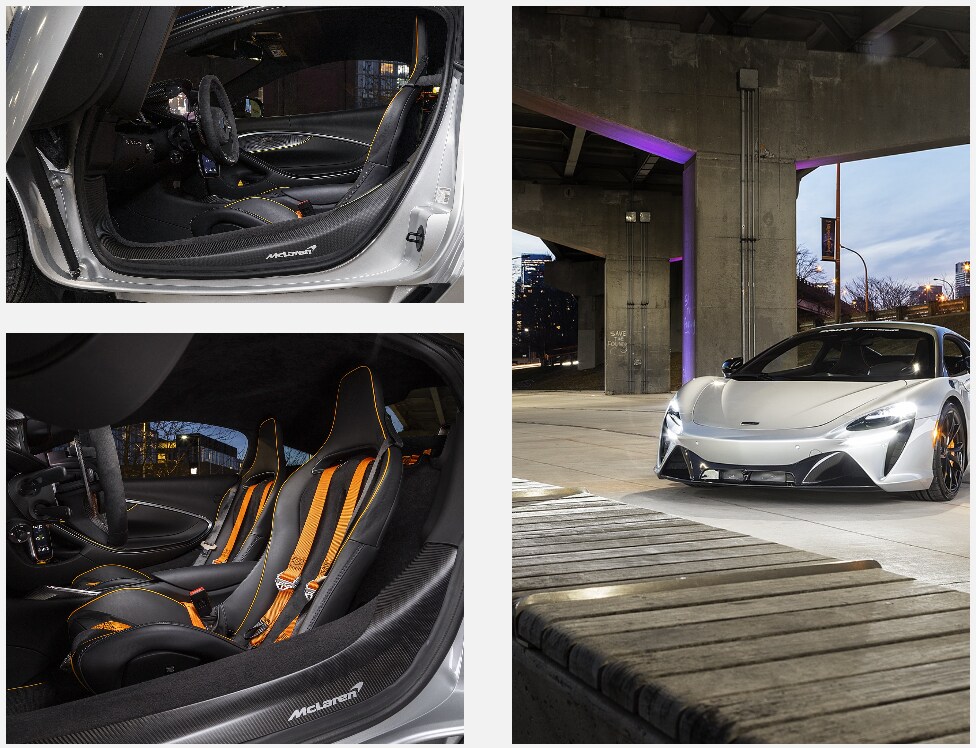 *Pricing in Canadian dollars, not including taxes or dealer fees. Canadian Exclusive: 3 years basic prepaid maintenance included. Battery and Corrosion warranty subject to approval.