McLaren 720S GT3
THE ULTIMATE TEST OF ENDURANCE
The McLaren 720S GT3 is based on the acclaimed 720S from the Super Series, and is being readied for its competition debut in 2019, when it will be eligible for all global GT3 grids.
Track testing of the first GT race car to be developed by the new customer racing division of McLaren Automotive is well underway, and will see the new GT3 challenger test extensively across Europe, the US and the Middle East.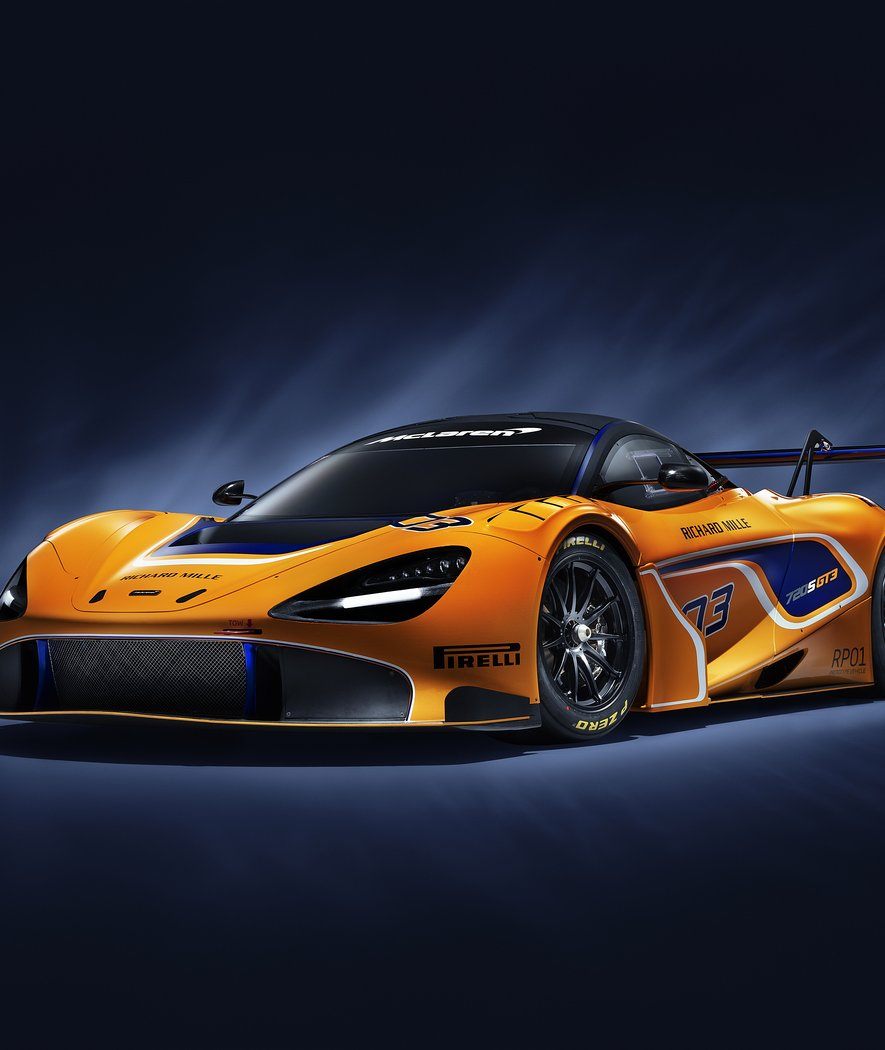 Ultimate Circuit Performance
More than 90 percent of components which form the latest GT3 model have been changed or optimised in some way from the groundbreaking 72OS. The combination of changes to bodywork, aerodynamics and suspension will deliver a significantly enhanced car, designed to excel on the most demanding circuits, under the extreme pressures of endurance racing.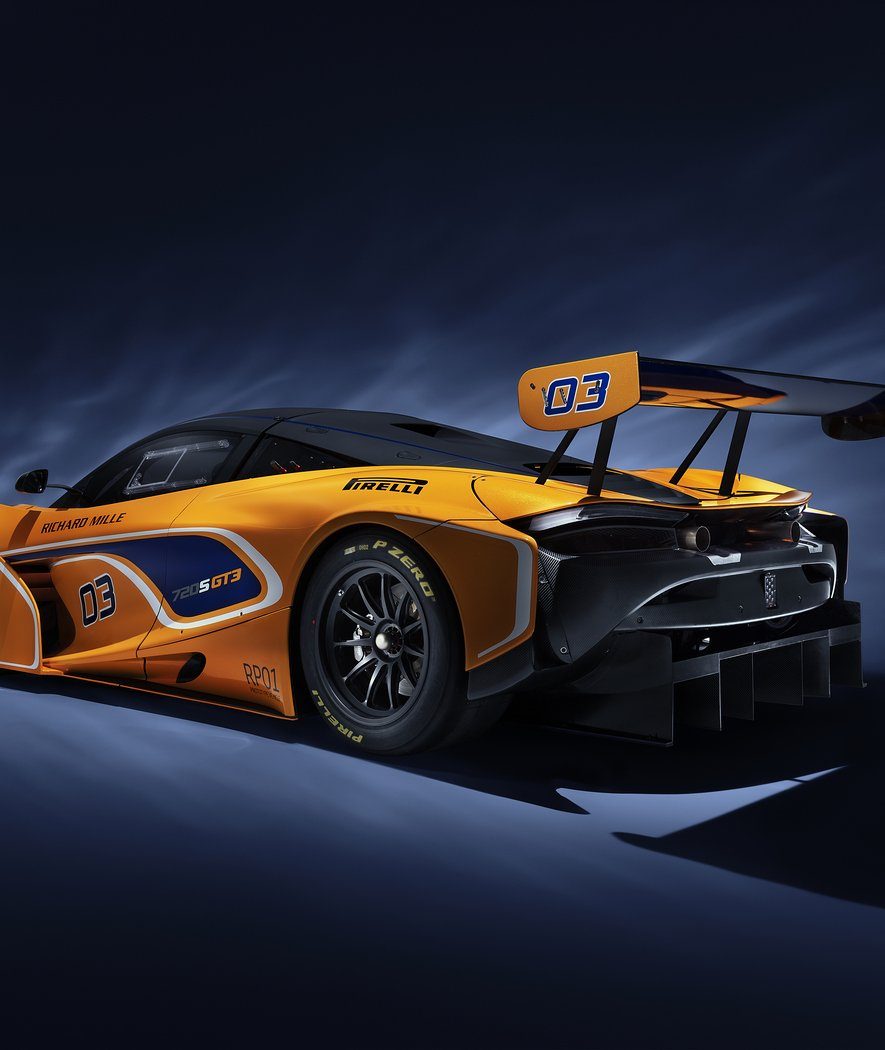 Lightweight design
The lightweight, carbon fibre and composite panels are all unique to the 72OS GT3 - developed to deliver even greater levels of stability and aerodynamic efficiency than its road car stablemate.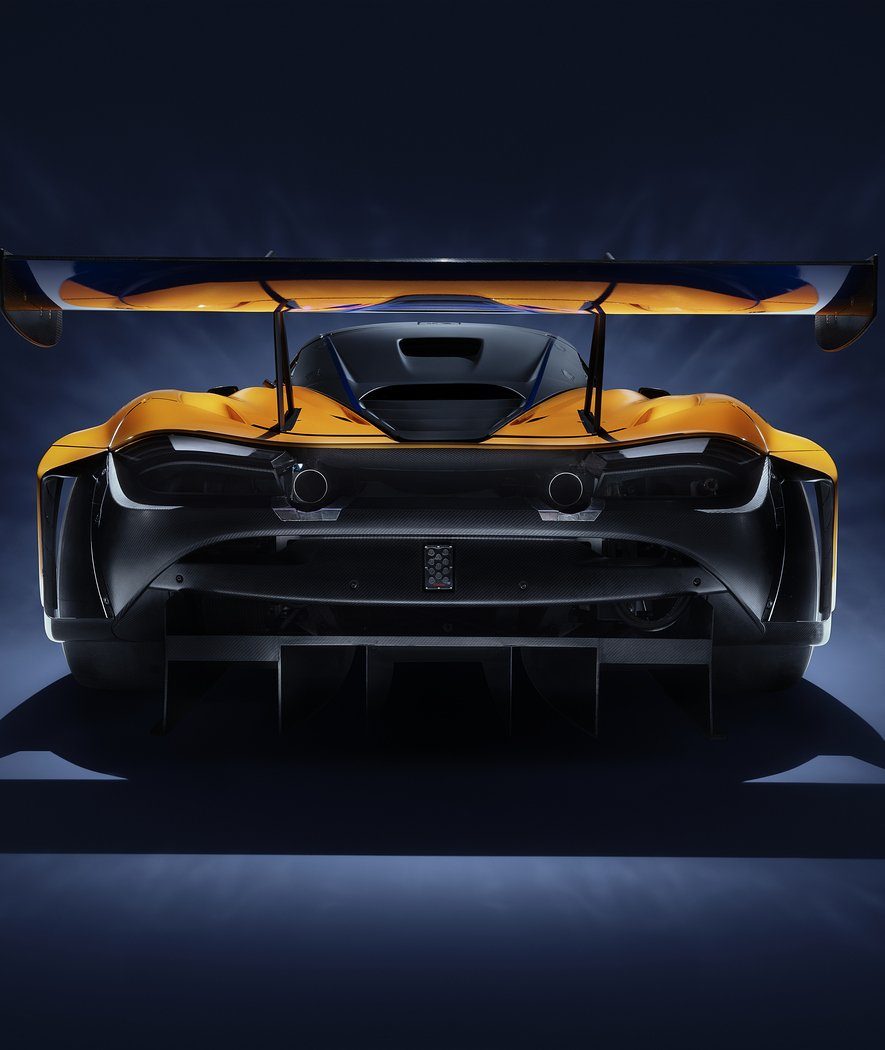 Testing programme
The testing programme for the 72OS GT3 will see parallel durability and performance programmes covering more than 30,000 km, with various 24- and 36-hour tests being completed by multiple Race Prototype (RP) cars.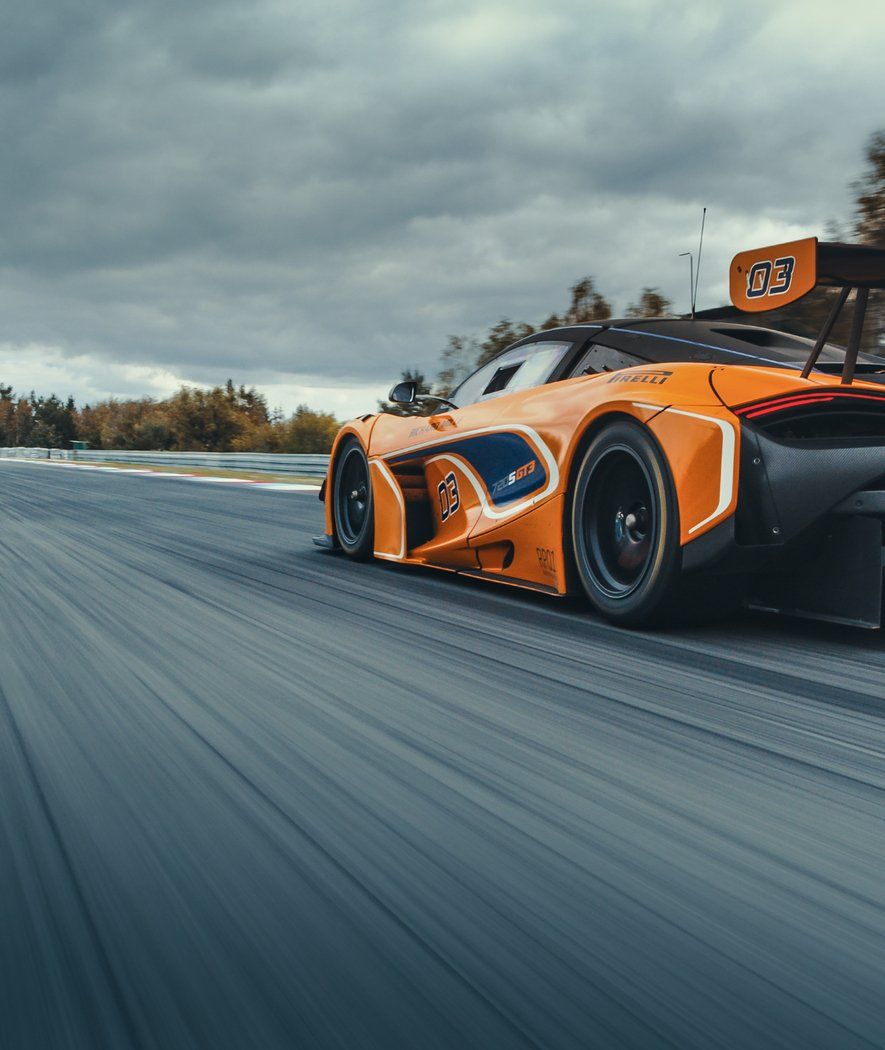 Heart on soul
At the heart of the 72OS GT3 is the light but immensely stiff carbon fibre MonoCage || chassis structure. A race- prepared version of the M84OT 4. Olitre twin turbo V8 engine provides the power through the rear wheels.